Traveling in India, it is putting all your senses in ebullition! The bright colors, the exotic smells, the tasty food, the incessant ballet of tuk-tuks and the concert of horns will really take you elsewhere. The curious and endearing Indian people will welcome you with open arms and do everything to make your trip an unforgettable experience. A trip to India is a guaranteed change of scenery!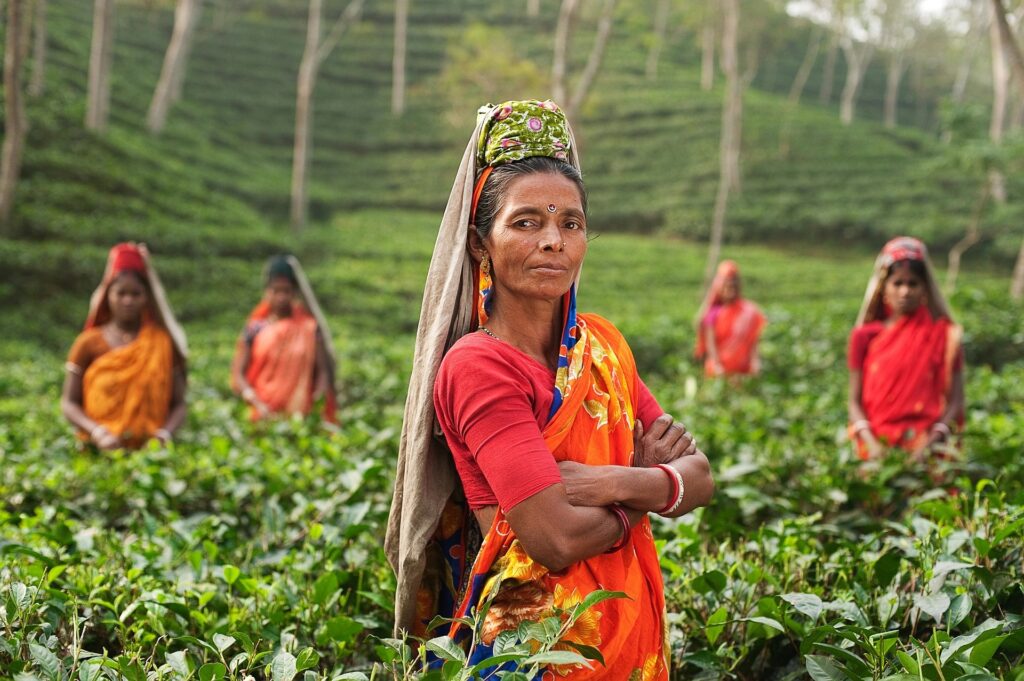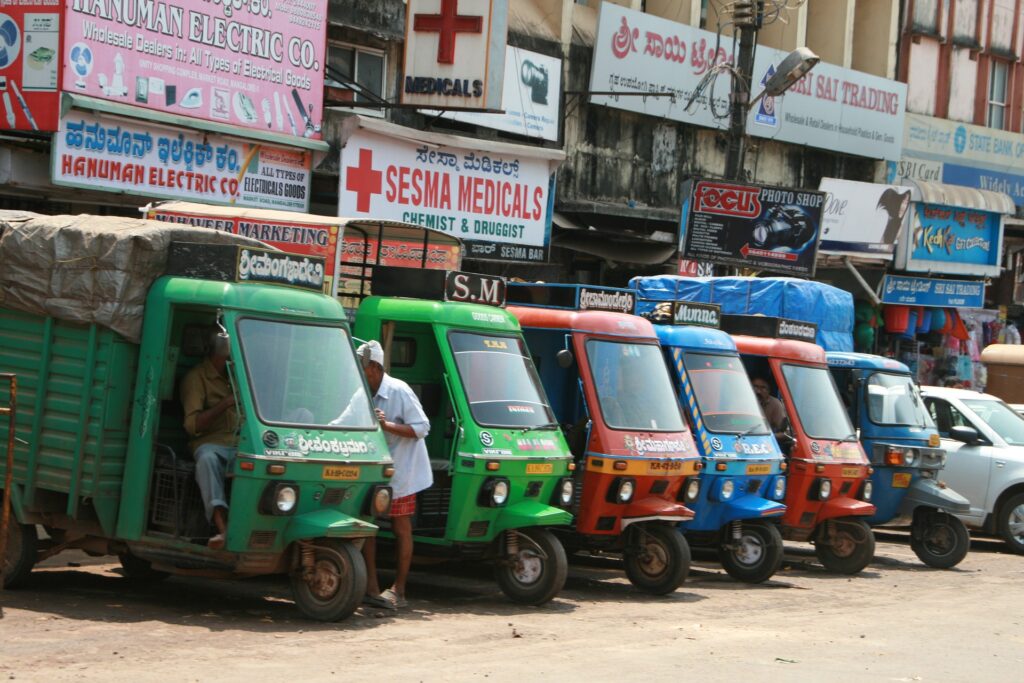 Day 1
Arrival in Delhi and installation at your hotel.
Day 2
On the way to Jaipur aboard your coach! Your first contact with traffic in India will surprise you for sure! Carriages, camels, cows and 5-passenger motorcycles come together in "perfect" harmony. Jaipur, nicknamed the Pink City because of the color of its many buildings, is also famous for its many colorful markets. Learn about cricket with the locals, the most popular sport in India. End your day in Jaipur with a Bollywood vibe at the famous Raj Mandir Cinema: applause, dancing and hoots are part of the show!
Day 3
Visit Fort Amber, an imposing fortress made up of labyrinths, walls and towers, where the Maharajas once lived. A 4×4 ascent to the ramparts of the Fort is planned. Then you get to participate in the meal service at an NGO. After dinner, practice your negotiating skills with the merchants of Jaipur's bazaars. You can get sari, spices and jewelry there. Conclude this day in Jaipur with a Bollywood dance class.
Day 4
Departure to Kalakho, located about 1h30 from Jaipur. Take advantage of the coach trip to impress yourself: colorful trucks, tuk-tuks, elephants and cows are part of everyday life on Indian roads. Discover Kalakho, this rural village in Rajasthan, with a walking tour that will make you meet its inhabitants and learn about their traditions. After kite, henna, and turban competitions, watch a local cooking demonstration. Chapatis, dahls and Biryani will hold no secrets for you! After a hearty meal, what better way to spend the evening than a poolside party with Bollywood music to end this day in India.
Day 5
When traveling to India, is there a better way to start the day than with a yoga class at sunrise? After your session, take the road to Suroth, an ideal destination off the beaten track. Suroth will allow you to be in direct contact with its people, admire beautiful temples and visit its market. Indian wrestling, Kabadi, an evening of prayer and a dinner with traditional dance are also on the program for this day in Suroth.
Day 6
After breakfast, take the road to Agra. A trip to India is not complete without a visit to the Taj Mahal, one of the most famous monuments in the world. Built by Emperor Shah Jahan in honor of his favorite wife who died while giving birth to their fourteenth child, this marble monument will not leave you indifferent. The Red Fort, India's largest fort and a Unesco World Heritage Site, is also worth a visit. This powerful citadel shelters in its enclosure palaces, gardens and two very beautiful mosques. An evening show and a city tour of Agra at night will close the day.
Day 7
Explore Delhi, one of the most populous cities in the world with its 25 million people. Explore the famous Chandi Chowk market aboard a rickshaw. You will be able to find there, in the maze of its narrow streets and its stalls on the ground, spices, utensils, jewelry, fabrics, books, records and much more. Then take the metro to central New Delhi, which contrasts with its wide alleys, occidental shops and designer boutiques. The day continues with a visit to a Sikh temple, this religion being the fifth in the world with more than 20 million followers. More than 7,000 meals are served there free of charge every day. You will be invited to participate in serving the food.
Day 8
Now leave Delhi by boarding a train bound for Haridwar. Meaning "Gateway to God", Haridwar is a sacred city along the banks of the Ganges and is home to many Hindu pilgrimage sites. At nightfall, go to the Ghats, these stairs allowing the faithful to go down to the river to attend the Aarti ceremony. Flower baskets offered to the Ganges, prayers, ablutions and songs are part of this Hindu ritual which takes place every evening on the banks of the Ganges. You will keep an unforgettable memory of this spiritual celebration. Then take the road to Rishikesh to spend the night there.
Day 9
Start the day with a yoga class followed by a meditation period on a Ganges beach. Enjoy these special moments in a unique city in India, Rishikesh being considered the Yoga Capital of the World. Rishikesh is also recognized as an icon of transcendent meditation which was popularized by the Maharashi Mahesh Yogi, more particularly when he welcomed the Beatles to his ashram. You will have the chance to travel to this famous ashram in a 4×4.
Day 10
An open-air morning awaits you with the rafting descent of a portion of the Ganges. Various levels of difficulty are offered and everything is orchestrated in a very safe way. Then take advantage of a free afternoon to stroll quietly in Rishikesh: alleys, stalls, banks of the Ganges, temples and ashrams. In the evening you will be able to go to the banks of the Ganges for the Aarti ceremony.
Day 11
We have now arrived at the last day of your trip to India. Boarding at Haridwar station towards Delhi. Take a final stroll through this megalopolis with a visit to Gaffar Market, the largest phone and laptop market in the country. Finally, some free time at the Karol Bagh market, one of the most popular in the city, where you can buy souvenirs and gifts such as clothes, jewelry, fabrics and spices. After passing by your hotel to refresh yourself, takes place a farewell dinner during which a souvenir gift will be presented to you.
Day 12
Flight back to your original destination, with abundance of beautiful memories and tons of stories to tell! A trip to India leaves no one indifferent.
What's included
Round-trip flight as well as airport transfers and taxes
On-site transportation as indicated on your itinerary
Local guide services
Activities, visits and meals mentioned on the itinerary
Hotel accommodation
24/7 emergency phone service
What's not included
Meals that are not mentioned on your program
Insurance
Personal expenses
Optional activities
Gratuities
Interested in this trip?
Does this trip pique your interest? Our team is at your service to answer your questions, prepare a customized quote or take your registration. Click on the button below to complete the form. An advisor will contact you right away! 
Request a quote