Go with your students to meet Londoners through their multicultural or typically "British" neighborhoods. Take its subway, commonly known as the "Tube," or travel through the city aboard one of its famous red double-decker buses to discover the monarchy and its high places as well as prestigious neighborhoods such as Soho, Mayfair and Chelsea.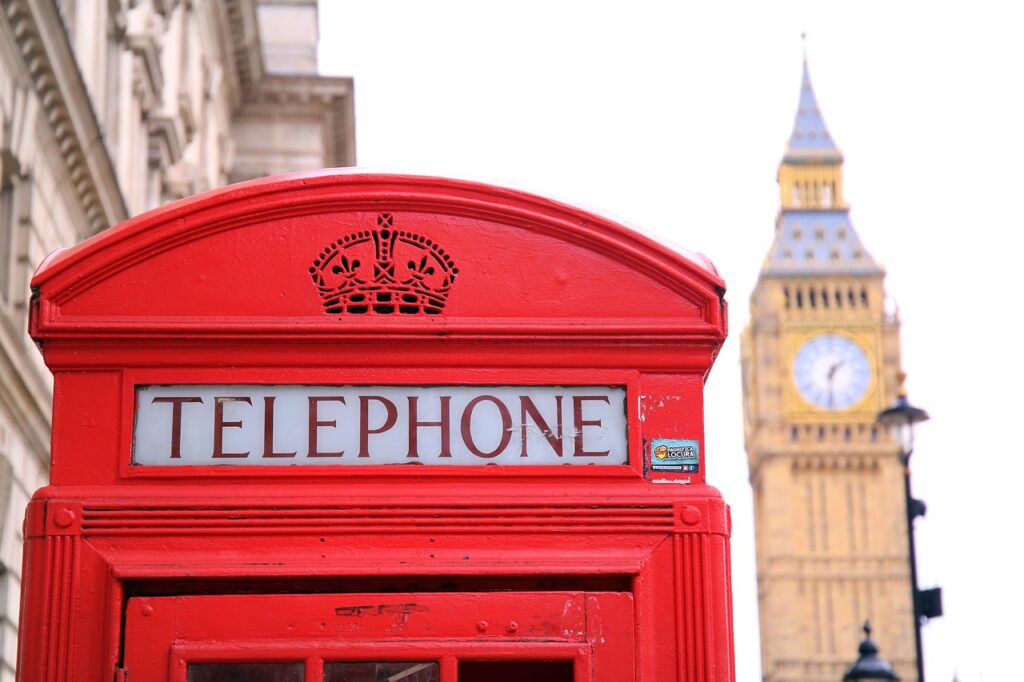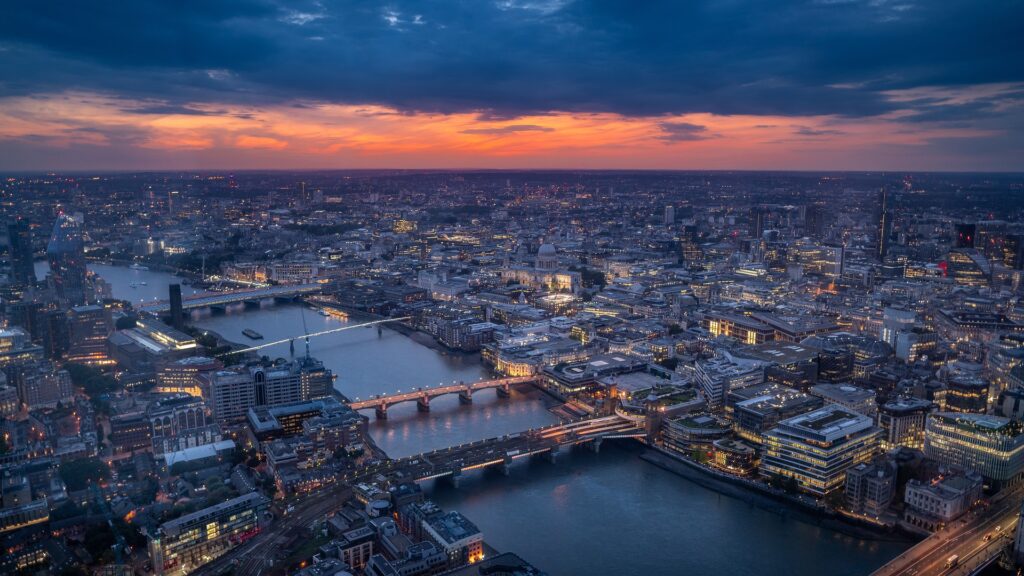 Day 2
Arrive in London and meet your local guide. Get to know this fascinating city on a guided coach tour. Its multiple districts and villages make London a bustling, cosmopolitan city. London has preserved traces of its past while being a modern city, you will discover it throughout your student trip to London. After your guided tour, you can drop off your luggage at your conveniently located hotel accessible by metro. In the afternoon, board the London Eye, a huge Ferris wheel above the River Thames, for a bird's-eye view of the city of London. Meal included: dinner.
Day 3
A very elegant day on the program! Start by exploring St Jame's Park, the oldest of London's royal parks. The major asset of this park is its proximity to Buckingham Palace, which you will also have the chance to admire. Depending on your time of arrival, you may attend the Changing of the Guard, a spectacle that attracts thousands of visitors every day. Continue your trip with a visit to the famous and luxurious Harrods store, London's shopping hub. Then head to the Natural History Museum, a museum dedicated to the Earth and the evolution of different forms of life. Meals included: Breakfast and dinner.
Day 4
By tube or bus, travel to the Tower of London for an audio-guided tour. This famous monument has served throughout its existence as a royal residence, a fortress and even a prison. Then admire Tower Bridge, one of London's most iconic symbols. Take a short river Thames cruise from Tower Pier to Westminster. Another must-see in London is undoubtedly the famous Big Ben, this enormous 14-ton bell located in the Clock Tower of the Parliament of London. Take a few moments to photograph this famous emblem of the Big Smoke. Meals included: Breakfast and dinner.
Day 5
Meet at Westminster Abbey for a guided tour. This place of royal crowning is one of London's most famous religious buildings. Queen Elizabeth was crowned there, Lady Di's funeral service was held there, and on a more glamorous note, the wedding of Prince William and Kate Middelton was celebrated there in 2011. Afterwards, take some free time to explore Leicester Square. Once known for its luxury and fashionable side, Leicester Square is now a pedestrian-only square. It is the real cultural center when it comes to theaters and cinemas, and it usually hosts premieres of great films. You will also find various bronze statues, including those of Paddington Bear, Bugs Bunny and Mary Poppins. Restaurants, cafes and shops abound, this district of London is also to be discovered in the evening for its extraordinary atmosphere! Meals included: Breakfast and dinner.
Day 6
Depart today by coach for an excursion to Oxford. Located on the Thames, Oxford is one of the most famous cities of knowledge in the world. Along with its lifelong rival, Cambridge, it symbolizes the excellence of English education. You will visit Christ Church College, the city's most famous location, renowned as one of the largest and richest colleges in the UK. It is in this college that certain scenes of the famous Harry Potter film were filmed, a taste of your planned visit in the afternoon. You will have time to walk the streets, alleys, courtyards and gardens of the city. After lunch, on the way back to London, take a tour of the Harry Potter Film Studios. See the film sets, costumes and props as well as amazing animatronics! Warner Bros. Studio Tour London is a showcase for the phenomenal artistic and technological talent of the British, deployed to create the most successful film saga of all time. Meals included: Breakfast and dinner.
Day 7
The British Museum is not lacking in attractions with its Greek and Roman antiquities, Egyptian mummies, Chinese porcelain and the impressive Rosetta Stone. There is so much to see that spending half a day there is a minimum! For the second part of the day, you can visit the famous Madame Tussauds museum with its wax figures of the most famous characters. If you prefer, you can wander freely through Piccadilly Circus, Trafalgar Square and Oxford Street. Trafalgar Square, one of London's liveliest squares, was built in 1830 to commemorate the British victory in the Battle of Trafalgar. Oxford Street is London's most important commercial artery with its small boutiques and department stores. As for Piccadilly Circus, a place of entertainment and lights, crowded with people at all times of the day. An evening visit is recommended to appreciate its atmosphere and neon lights. Meals included: Breakfast and dinner.
Day 8
Take advantage of your last day in London to visit Windsor Castle, the royal family's favorite residence. Located on the outskirts of London, on the banks of the River Thames, the world's largest inhabited palace comprises 1,000 beautifully furnished rooms. Do you want to know if the Queen is there during your visit? If the royal standard floats above the castle, the Queen is present, otherwise the British flag will be seen there. Return to London by coach for lunch. Use your last free hours in London to explore a neighborhood or shop for souvenirs. You are spoiled for choice: Soho, Covent Garden or Portobello Market. Meals included: Breakfast and dinner.
What's included
Round trip flight as well as airport transfers and taxes
Coach transportation as indicated in your itinerary
Local tour guide services
Activities, visits and meals mentioned on your program
2-3 stars hotel accommodation
24/7 emergency phone service
What's not included
Meals that are not mentioned on your program
Insurance
Personal expenses
Optional activities
Gratuities
Interested in this trip?
Does this trip pique your interest? Our team is at your service to answer your questions, prepare a customized quote or take your registration. Click on the button below to complete the form. An advisor will contact you right away! 
Request a quote