Mexico Community Trip
Back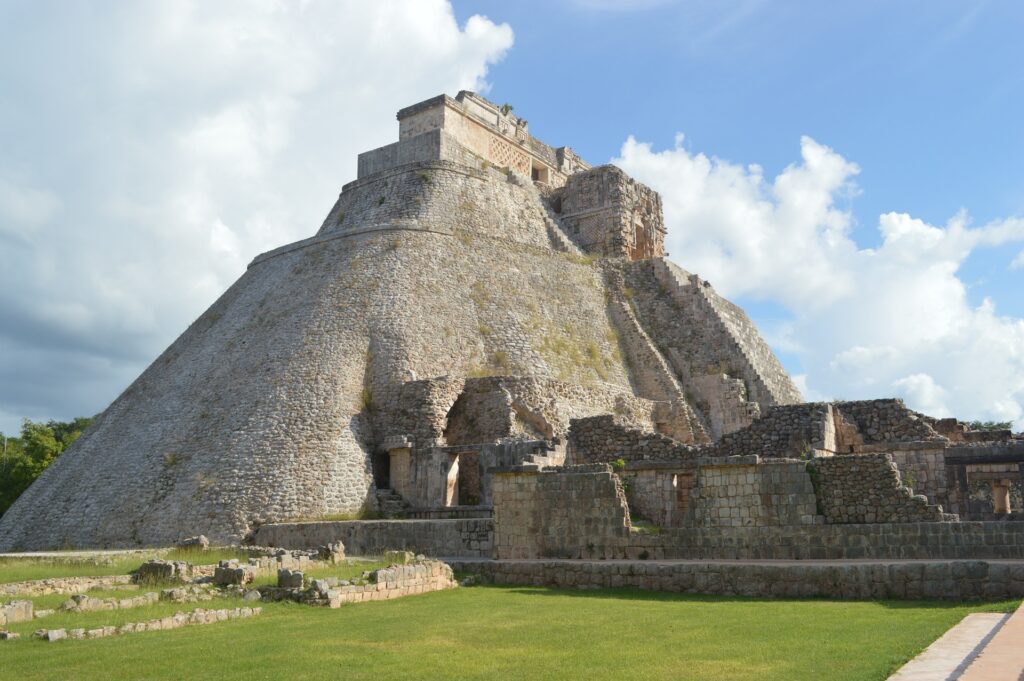 Plan a trip to the land of the Mayas with your students! Meet a people who once lived off their mighty empire and who today, lives in small communities with limited resources but with so much to offer. Exchange with them on your reciprocal cultures and give them a hand with different projects through community work: an enriching exchange that will leave an indelible mark on the minds of students.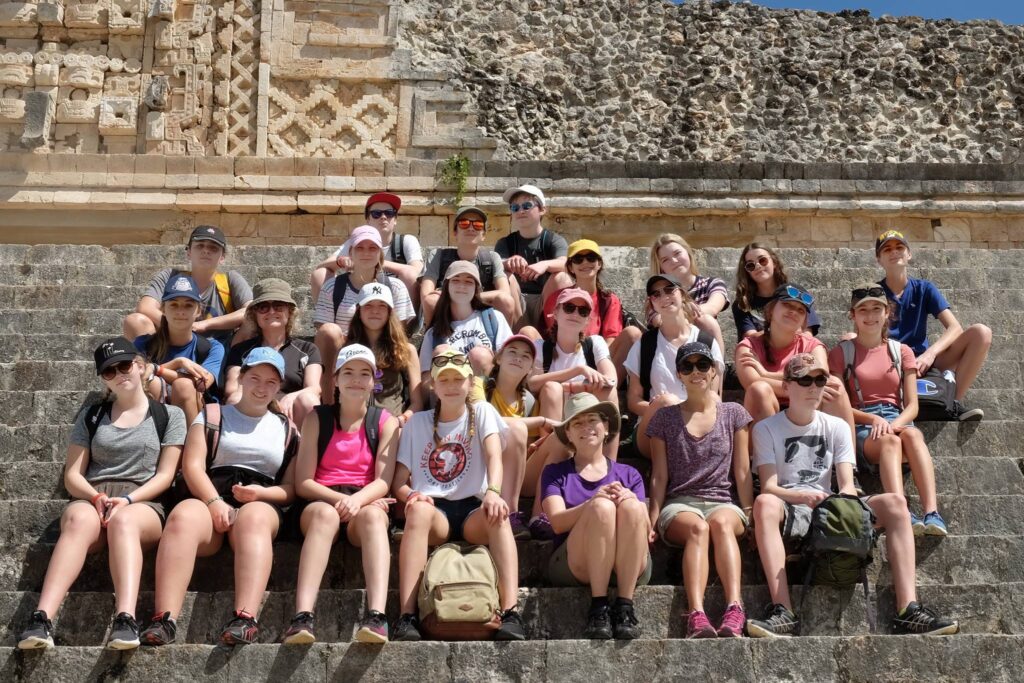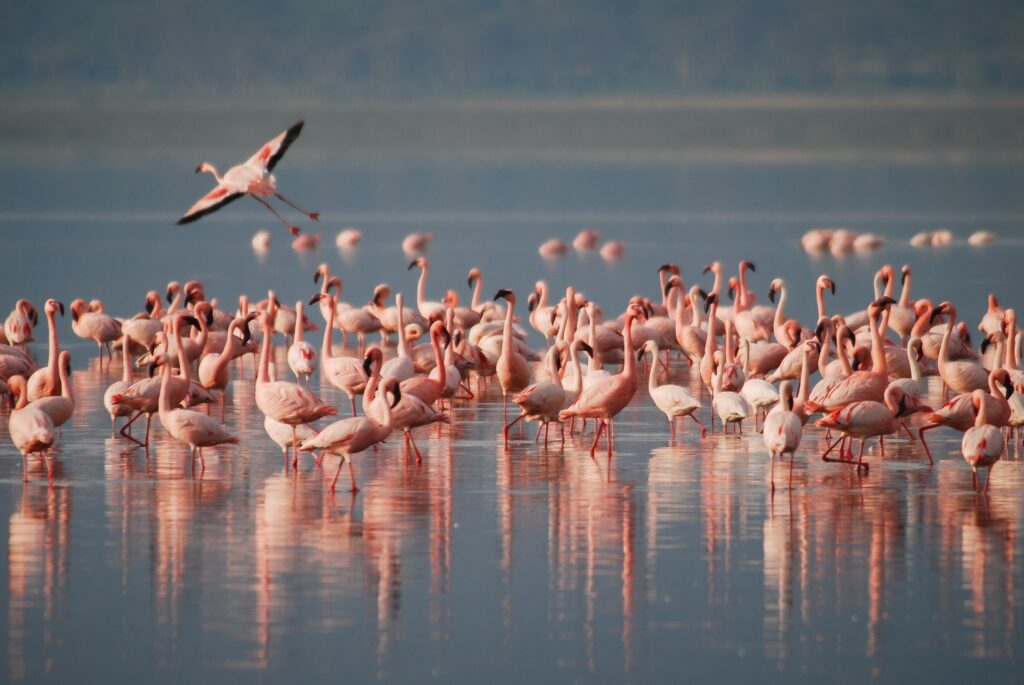 Day 1
Flight to Cancún and transfer to Mérida by coach.
Mérida, capital of the Yucatán peninsula, is a colonial city located on the ruins of the ancient Mayan city Tiho and was built by the conquistador Francisco de Montejo son, in 1542. Today, Mérida is a city where inhabitants and tourists rub shoulders. It is known for its vibrant atmosphere and its markets where you will find all kinds of local products. In Mérida, meet the local families you'll stay with for the first two nights of your trip and two more nights later in the week. Dine with them and discuss your cultures and interests. Meal included: dinner.
Day 2
Eat breakfast with your family, as you will every morning when you are with host families. Meet your group at San Juanista Park (designated meeting point) before setting off by coach to the small fishing village of Celestún, located on the coast of the Gulf of Mexico in the heart of a biosphere reserve. On site, take a half-day boat trip to admire up to 200 species of birds. The flamingo is one that attracts large numbers of tourists and makes this reserve a unique place for bird watching. Have lunch on site and take the afternoon to enjoy the beaches of the Gulf of Mexico. Return to Mérida at the end of the day for dinner and spend the evening with the family. Meals included: breakfast, lunch and dinner.
Day 3
Today, explore the Loltún cave complex, the largest in Yucatán. You will be amazed by these colorful caves where you will see human and animal traces dating back more than 7000 years: in its galleries, each more impressive than the next, traces of mammoths, bison, felines and deer have been found, in addition to Mayan artifacts from all periods of this civilization. Then proceed to the archaeological site of Uxmal. Walk around the site and admire its Pucc-style buildings which are characterized by a more elaborate finish in height and a more stripped-down base. Enjoy the pool and restaurant at The Lodge at Uxmal Mayaland Resort. Then, leave for Ek 'Balam, a small village near an archaeological site of the same name. Upon arrival in the village, settle into your cabañas where you will sleep for the next four nights. You will have a brief introduction to the community and the opportunity to meet local people. Meals included: breakfast, lunch and dinner.
Day 4
Ek 'Balam is the village where you will volunteer to help the community with all kinds of tasks, students will learn a lot about life in small communities in Mexico. This morning, take a bird watching workshop and meet the flora and fauna of the tropical jungle of Yucatán. In the afternoon, do community work with the community, which will depend on the needs of the moment. Overnight in cabañas at Ek Balam. Meals included: breakfast, lunch and dinner.
Day 5
In the morning, continue with the community work you started the day before. In the afternoon, take part in traditional games with the children of the community, such as the game "Pok ta pok", a ball game played for more than 3000 years in Mesoamerica. Then, enjoy some free time to swim in a swimming pool in the village. Overnight in cabañas at Ek Balam. Meals included: breakfast, lunch and dinner.
Day 6
This morning, continue to help with community service as needed in the community. After lunch, participate in a traditional dance workshop and let students develop their dancing skills. Pleasure guaranteed! You will have access to the swimming pool again to cool off after your dance session. Overnight in cabañas at Ek Balam. Meals included: breakfast, lunch and dinner.
Day 7
Today you will have the chance to visit the village primary school and meet the children. You will be able to see the differences with the North American school. You will be able to interact with students and play games with them. Have a last lunch in the village before heading back to Mérida, with your families, for two more nights. Meals included: breakfast, lunch and dinner. Meals included: breakfast, lunch and dinner.
Day 8
Enjoy a nice breakfast with your families and meet a local guide at Santa Gertrudis Square for a morning bike ride. Your guided tour begins with the most modern part of Mérida passing through the new districts and commercial areas of the city. You will go through small villages, through ancient haciendas (farms) and through ancient Mayan paths surrounded by nature. You will also travel to the beautiful Mayan city of Dzibilchaltún to explore its temples and relax in the beautiful Cenote Xlakáh. Continue by bike to the small municipality of Temozón Norte, to the Nuestra Señora del Carmen church, where families will meet you to take you back to their homes. Take advantage of the late afternoon to rest or do some activities. Meals included: breakfast, lunch and dinner.
Day 9
After breakfast with the family, meet the group and board your coach with your luggage for a departure to the Caribbean coast. Stop at one of the New Seven Wonders of the World for a guided tour: the Chichen Itzá archaeological site. One of the most important of the Mayan civilization, this site is also one of the most visited. Its main building, the pyramid "El Castillo", dominates the center of the site and amazes by its beauty, its size as well as its remarkable state of conservation. Walk along the sacred path to the Sagrado Cenote, the Well of Sacrifice. Have lunch on site with a packed lunch prepared by the families, then visit the village of Yokdzonot and its cenote. Then go to Playa del Carmen where you will sleep for the last night. In Playa del Carmen, a highly touristic coastal resort of the Riviera Maya, enjoy some free time to shop for souvenirs or for a last swim in the Caribbean Sea. Meals included: breakfast, lunch and dinner.
Day 10
Transfer to Cancún by coach and return flight home. Meal included: breakfast.
What's included
Round trip flight as well as airport transfers and taxes
Coach transportation as indicated in your itinerary
Local tour guide services
Activities, visits and meals mentioned on your program
Accommodation in host families or 3 stars hotel depending on the cities
24/7 emergency phone service
Community work
What's not included
Meals that are not mentioned on your program
Insurance
Personal expenses
Optional activities
Gratuities
Fees for community work
Donations to host communities
Interested in this trip?
Does this trip pique your interest? Our team is at your service to answer your questions, prepare a customized quote or take your registration. Click on the button below to complete the form. An advisor will contact you right away! 
Request a quote