Prague, Vienna and Budapest
Austria
Czech Republic
Hungary
Back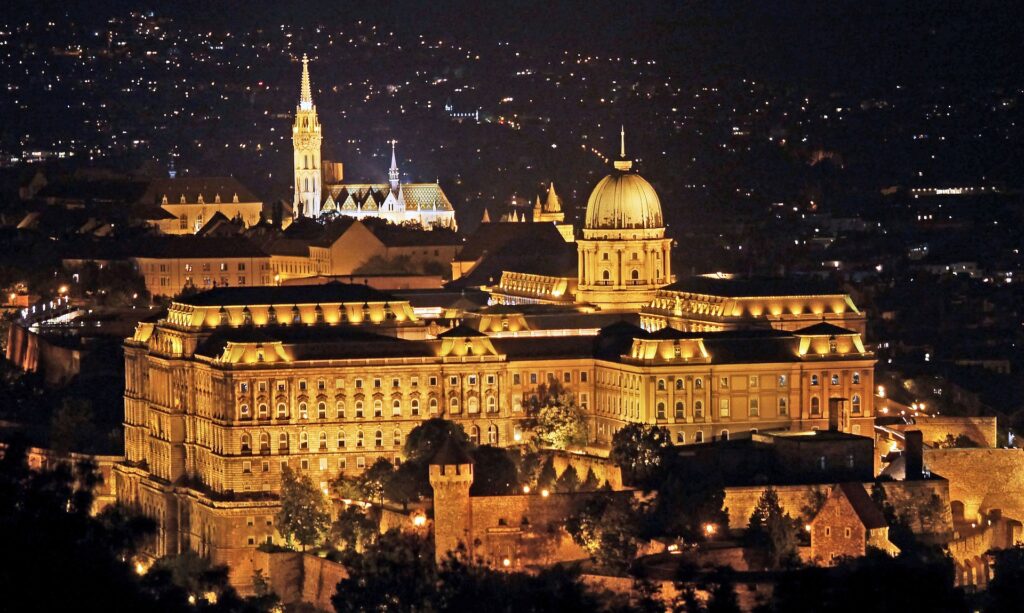 Prague, Vienna and Budapest, cities of history, culture, art and music, have everything to offer for a student trip. This urban circuit in these majestic European capitals will make you experience all the richness of central Europe with its castles, its churches, its museums and the historic hearts of its old cities.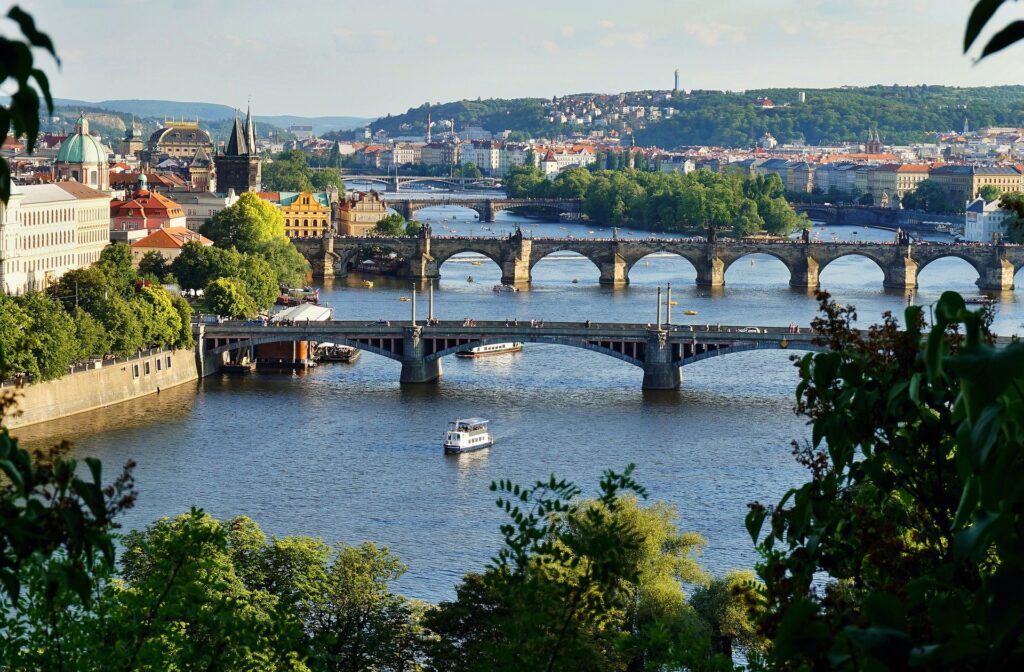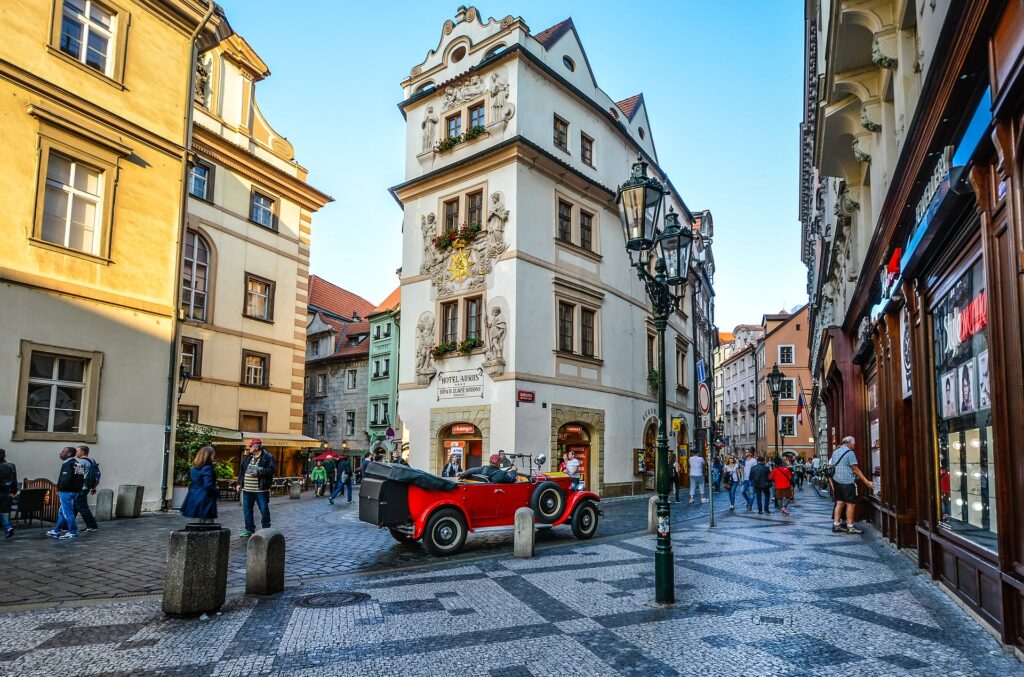 Day 2
Upon arrival in Prague, meet with your tour guide. Discover Prague, this marvel of architecture and history crossed by the Vltava River. Nicknamed "The city of a Hundred Spiers", Prague is renowned for its Old Town Square, a historic center classified as a UNESCO World Heritage Site. In this open-air museum, around its cobbled streets and charming alleys, you will find baroque buildings, Gothic churches and other magnificent monuments that enrich the city. Installation at the end of the day at your hotel in Prague. Meal included: dinner.
Day 3
Aboard your coach, take a 3-hour guided tour with a local guide. Among other things, you will discover the iconic Charles Bridge, the 15th century astronomical clock and the Saint Nicolas Church. After a free time for lunch, which can be taken in one of the many cafes in Prague to soak up the local culture, continue your discovery of this sublime capital on your own. If the long climbs don't scare you, head to the Letna Park side where you'll get an exceptional look at the city and the Vltava River, spanned by more than seventeen bridges. Meals included: breakfast and dinner.
Day 4
After breakfast at your accommodation, meet your tour guide for the second part of your city tour. The visit to Prague Castle is scheduled for the day. This vast complex of 70,000 m2 is made up of palaces and churches of diverse architectural styles. You will notably see the Saint-Georges Basilica, the Old Palace and the Ruelle d´Or. In the afternoon, you will have the opportunity to visit a local brewery (possibility of a tasting for students aged 18 and over). Beer is an integral part of the local culture and you will find it everywhere, even in Spas! Take advantage of the rest of the day to freely visit parts of the city that will still be unknown to you. Meals included: breakfast and dinner.
Day 5
This morning, take the road to Terezin to visit its infamous Concentration Camp. Located 61 km from Prague, Terezin is divided into two parts: the big fortress and the small one. The first was a Jewish ghetto and the second served as a concentration camp. This poignant visit bears witness to a significant period in history. The return to Prague will take place in the early afternoon. Do you want to see the city in a different way? A cruise on the Vltava is ideal! Take a seat aboard a boat that will sail for 1.5 hours on the river that flows through Prague. Students will have the chance to take their best photos of the city and its historical monuments. Meals included: breakfast and dinner.
Day 6
After breakfast at your hotel, put your luggage on the coach and set off for Vienna! City of history and music, Vienna has a rich cultural heritage that will surely meet the expectations of student groups. A city tour with a local guide is planned in the afternoon. During 3 hours, you will discover this splendid European capital and its major attractions such as the State Opera House, City Hall and the National Library. End your day in one of the most beautiful municipal parks in the world, Prater Park. Meals included: breakfast and dinner.
Day 7
This morning, explore the magnificent Schönbrunn Palace, the number 1 attraction in Vienna. There you can admire the most luxurious ceremonial rooms as well as the private apartments of the imperial couple Franz Joseph and Elizabeth, known as Sissi. Complete your visit by strolling through the castle park, a green space very popular with Viennese people. In the afternoon, take the road to Budapest, the capital of Hungary, known as the "Paris of Eastern Europe". Did you know that Budapest was formed from the meeting of the cities, Buda, Pest and Obuda? Separated by the Danube, the districts of Buda and Pest present differences that will allow students to make two trips in time. Meals included: breakfast and dinner.
Day 8
Discover the city of Budapest in an original way, by taking part in a great fun rally. Accompanied by a local guide, each group will be provided with a city map and a transport pass to walk the city in search of eight mysterious puzzles. You will be charmed by its wide avenues, its green parks and its thermal baths. In the afternoon, take advantage of your free time to stroll through the different districts of the city and experience its atmosphere. If desired, a thermal bath experience can be added to your itinerary. Budapest is renowned for its thermal springs, and several thermal baths are spread across the city. In the evening, cruise the Danube aboard a cruise ship, Budapest will appear to you from a whole new perspective with lights that highlight the city's main buildings. Refreshments will be served on this hour-long cruise. Meals included: breakfast and dinner.
Day 9
In the morning, discover the two main parks of the city: Varosliget Park, a privileged place of relaxation for Budapesters, and Marguerite Island, a large park located on the Danube between Buda and Pest. Get on a Bringò Hintò, this pedal vehicle designed for 3 people, and explore the park at your own pace. Take advantage of your free afternoon in Budapest to stroll through the city and do your last souvenir shopping. Meals included: breakfast and dinner.
Day 10
Coach transfer to Budapest airport where you will catch your return flight home. Meal included: breakfast (to be confirmed according to your flight schedule).
What's included
Round trip flight as well as airport transfers and taxes
Coach transportation as indicated in your itinerary
Local tour guide services
Activities, visits and meals mentioned on your program
3-4 stars hotel accommodation depending on the city
24/7 emergency phone service
What's not included
Meals that are not mentioned on your program
Insurance
Personal expenses
Optional activities
Gratuities
Interested in this trip?
Does this trip pique your interest? Our team is at your service to answer your questions, prepare a customized quote or take your registration. Click on the button below to complete the form. An advisor will contact you right away! 
Request a quote