Let yourself be convinced by a student trip to Thailand. Its gastronomy alone is worth the trip! Add to it the sun, magnificent beaches, abundant flora and fauna, grandiose Buddhist temples, not to mention the warm welcome of its inhabitants; here is the perfect recipe for an amazing student trip!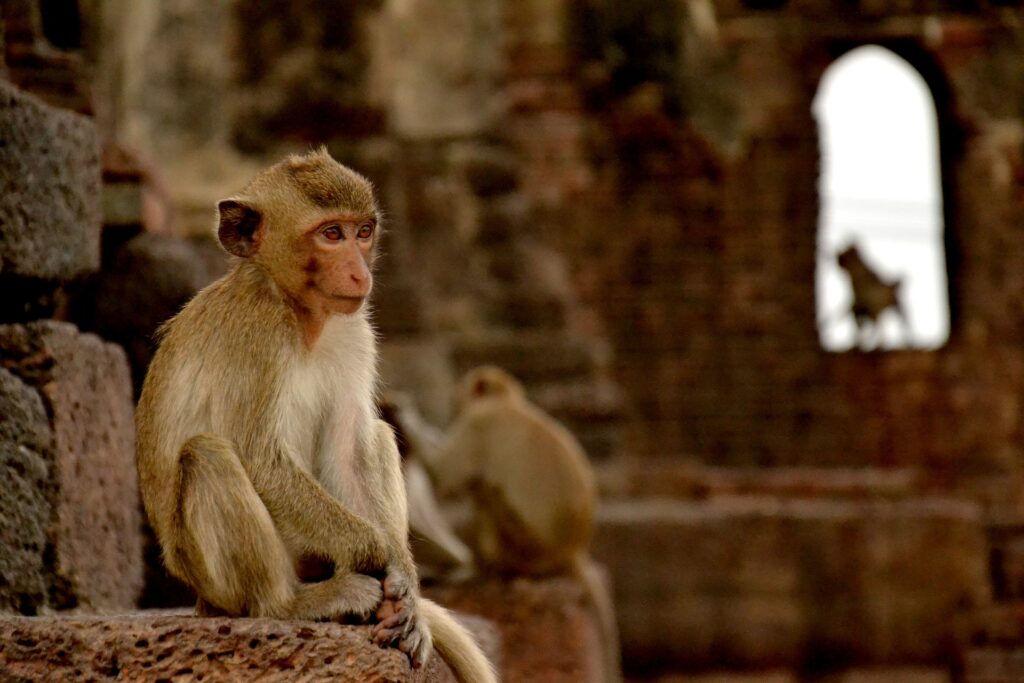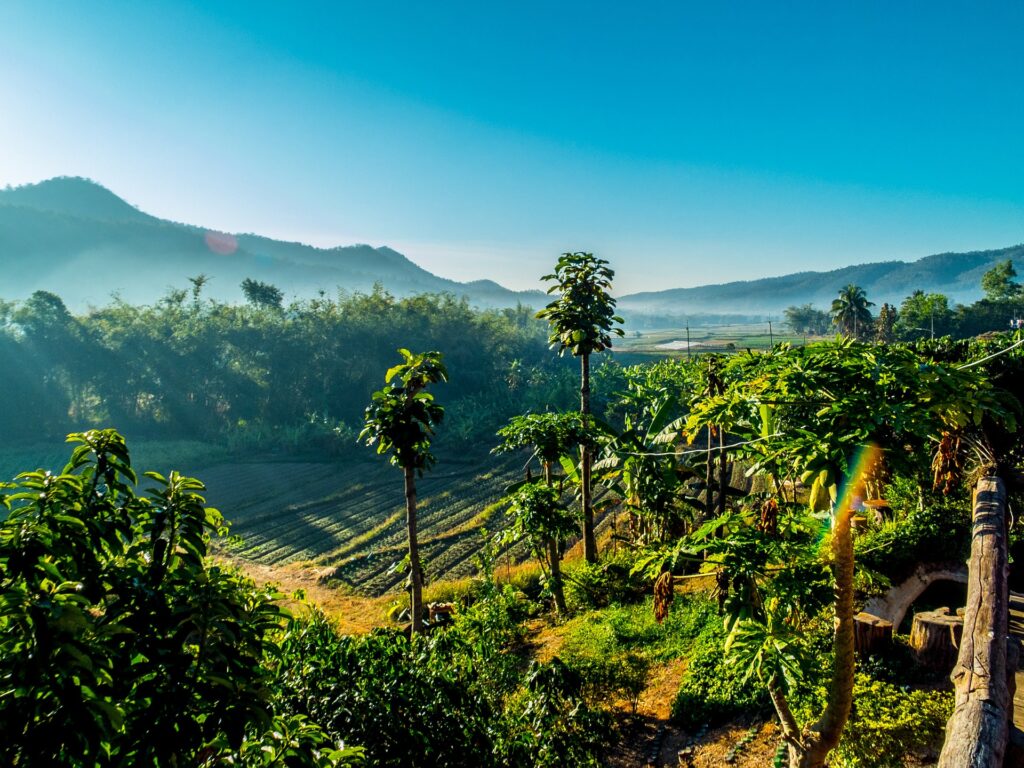 Day 2
Upon arrival in Bangkok, meet your tour guide and board your coach for the journey into town. Once there, board a motorboat and explore Bangkok's "klongs", the famous canals of Bangkok that have earned the city its nickname "Venice of the East". Once more numerous, Bangkok's canals were used in particular for transport and trade through floating markets. Nowadays, these canals are partly replaced by streets, but for those who remain, they offer you a pleasant and picturesque experience out of the ordinary. Stop at Wat Arun, the "Temple of Dawn", one of Thailand's most beautiful temples dedicated to the Hindu deity Aruna, symbol of dawn. Check into your hotel at the end of the day. Meal included lunch (depending on your time of arrival) and dinner.
Day 3
Today, experience the change of scenery! Indeed, the market of Maeklong, where you will go, is built on a railway still in service. You will be amazed to see the merchants quickly remove their stalls from the rails to let the train pass, which then grazes passers-by, then reinstall it right after its passage as if they had never been disturbed. You will also visit the floating market of Damnoen Saduak, which offers you to replace the regular stalls with boats. You will access the market by motorized canoe and find yourself in the center of a canal, surrounded by boats loaded with fruits and vegetables. Disembark on the docks and wander from one boat to another to discover a host of fresh and sometimes unusual products. Return to Bangkok for a meal at a local restaurant. Then visit the famous Wat Pho, one of the oldest and largest temples in Bangkok with its huge reclining Buddha, covered in gold leaf at the feet. Dine at a local restaurant in the evening and enjoy a traditional dance performance. Meals included : breakfast, lunch and dinner.
Day 4
This morning, travel by coach to Ayuttahya, the former capital of the Kingdom of Siam. It was one of the greatest cities in the world until it was destroyed in 1767 by the Burmese army. Visit this real open-air museum which is on the UNESCO World Heritage List. Ayuttahya will immerse students in the history of Thailand with its palaces, temples and statues of Buddha. After lunch, head to Ang Thong to visit Wat Muang and its 95-meter seated Buddha, the highest in the country. Approach and touch his hand; students will feel tiny next to this giant! Then move on to Phitsanulok, a large city in Thailand that was rebuilt after it was destroyed by fire in 1960. Phitsanulok has a pleasant urban atmosphere outside of the usual tourist spots. Check into your Phitsanulok accommodation in the evening. Meals included: breakfast, lunch and dinner.
Day 5
This morning, explore Sukhathai, the first official capital of the Kingdom of Siam and once the lighthouse of Southeast Asia. Visit its historic park by bike and discover Wat Mahathat where the founding stone of the Thai alphabet was found. You will also see the ancient Khmer temple Wat Sri Sawai, dedicated to the Hindu god Shiva, as well as Wat Sra Si with its huge seated Buddha and rows of ruined columns. After lunch at a local restaurant, drive to Chiang Rai, a rather quiet little town known for its many temples including the famous "White Temple". Students will surely appreciate its large night market which comes alive every evening, where you can find a multitude of souvenirs and other trinkets. In the evening, settle into your Chiang Rai hotel. Meals included: breakfast, lunch and dinner.
Day 6
Start the day with a motorized canoe trip on the Kok River. Stop to meet two Tibetan-Burmese hill tribes, the Yao and the Akha. These tribes come together under a very diverse Sino-Tibetan language family and, like other tribes of the same family, inhabit the mountains of northern and western Thailand. Afterwards, return to the northern town of Tha Ton where you will embark on a motor boat to your Huai Khum Lodge, located on the banks of the Mae Kok near the village of the Lahu ethnic group. This lodge offers bamboo bungalows built with respect for the natural environment, in the middle of superb landscapes of rice fields and mountains. Lunch on site before going to meet the locals who will be happy to tell you their stories. Take part in an activity related to rice growing (planting or harvesting depending on the season) under the watchful eye of local farmers who will assist students and teach their rice cultivation techniques. In the evening, enjoy a performance of traditional Lahu tribe dances during a meal at the Lodge. Meals included: breakfast, lunch and dinner.
Day 7
After breakfast, get back on the road and head to Fang, a northern town just ten kilometers from the Burmese border. Climb the Doi Phu Menh to the village of the Red Lahu, an ethnic subgroup of the Lahu. Alongside this charming tribe, you will learn everything about tea making, cultivation to packaging. Enjoy a traditional meal concocted by your hosts who use only bamboo containers or banana leaves to prepare these dishes on the fire and give them a special taste. Then continue your drive to the mountains to Fang, where you will spend the night. Meals included: breakfast, lunch and dinner.
Day 8
On this new day, head to Chiang Mai, nicknamed the "Rose of the North", the second largest city in Thailand after the metropolitan area of Bangkok. Chiang Mai is a charming city, with a city center framed by a wall bordered by moats and water jets giving it a very bucolic appearance. Visit an orchid greenhouse and discover a magnificent flower with immense varieties. Thailand is the world's largest exporter of orchids and this flower is a source of pride and a national symbol for them. Afterwards, lunch at a local restaurant before settling into your accommodation. In the afternoon, enjoy free time to stroll around the city and discover its many temples and markets. Soak up the city atmosphere. In the evening, enjoy a dinner of Kantoke mountain specialties. Meals included: breakfast, lunch and dinner.
Day 9
This morning, set off by coach for an extraordinary activity. Head to the Kanta Elephant Sanctuary, where you will participate in a day of volunteering with the elephants! The sanctuary offers activities and lessons in total respect for elephants. Learn more about these magnificent mammals that were greatly domesticated and used in everyday life in Asia before industrialization. Students will also learn about the critical importance of the country's animal welfare centers. You will also have the chance to feed the elephants taking into account everyone's diet. Have lunch at the center before watching the elephants take a mud bath, an essential activity for them to protect them from mosquitoes. Then, walk alongside them to a water point where you can participate in their bath by brushing them. You will experience a unique symbiosis adventure that will undoubtedly amaze students. Return to your Chiang Mai hotel in the late afternoon. Meals included: breakfast, lunch and dinner.
Day 10
This last day on Thai soil will make you live an unforgettable moment, while you will attend an offering ceremony. A long procession of monks goes through the streets of the city to receive the offerings of the inhabitants. Afterward, explore Wat Phrathat Doi Suthep which is famous for its chedi covered with gold leaf, towering over the city from a hilltop. The temple is said to have been built on the very spot where, according to legend, the white elephant loaded with the relics of the Buddha left to die. It is accessed by a staircase of 300 steps whose ramps represent two gigantic nagas, mythical beings of Hinduism. Have lunch at a local restaurant and then set off to explore the Artisans' Quarter. Watch them at work, making the most beautiful and typical stuff of the country. Buy your souvenirs! Then, transfer to Chiang Mai train station where you will take the train to Bangkok. Dine aboard the train with a lunch box and stay overnight. Meals included: breakfast, lunch and dinner. Overnight on board the train.
Day 11
Upon arrival in Bangkok in the early hours, make your way to a hotel for breakfast. Rooms will be available for you to refresh yourself before heading to the airport for your return flight home. Meals included: breakfast.
What's included
Round-trip flight as well as airport transfers and taxes
On-site transportation as indicated on your itinerary
Local guide services
Activities, visits and meals mentioned on the itinerary
Accommodation in 3star hotel (1 night in a sleeper train)
24/7 emergency phone service
What's not included
Meals that are not mentioned on your program
Insurance
Personal expenses
Optional activities
Gratuities
Interested in this trip?
Does this trip pique your interest? Our team is at your service to answer your questions, prepare a customized quote or take your registration. Click on the button below to complete the form. An advisor will contact you right away! 
Request a quote