A student trip to Vietnam is an adventure in tradition and modernism. Your students will be seduced by its refined cuisine, its history, its landscapes of plains and mountains and its endearing people. Vietnam, besides being a safe and affordable destination for student travel, offers a rich cultural heritage as well as places of exceptional beauty.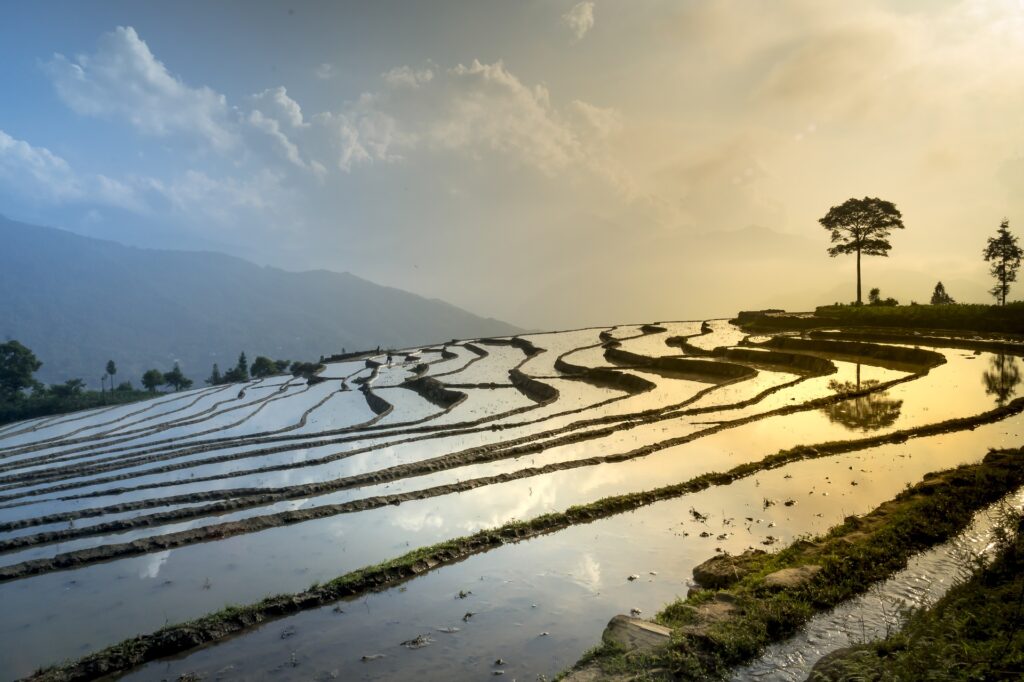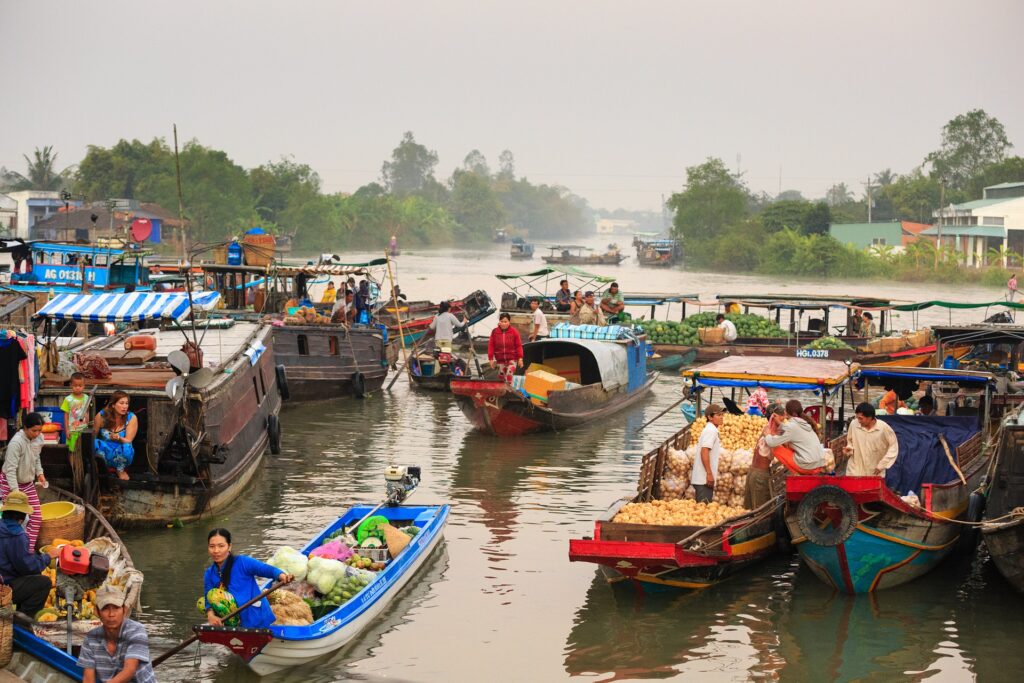 Day 1
Flight to Ho Chi Minh City
Day 2
Upon arrival at Ho Chi Minh City Airport, meet with your tour guide. In his company, enjoy a panoramic tour of Vietnam's largest city. Named Saigon until 1975, Ho Chi Minh City was originally a small fishing village. The atmosphere that reigns is a sure change of scenery: the thousands of mopeds that constantly roam the city streets, the superb buildings inherited from the colonial era, the Cho Lon shopping district and its tasty street food that will awaken your taste buds. Meals included: lunch and dinner.
Day 3
The distances can be long to cross in Vietnam, so take a domestic flight towards Danang. Then take the road to Hoi An, a pretty little town in the center of the country. The old town sector of this favorite destination is recognized as a UNESCO World Heritage Site and is full of remarkable places, which you will discover in the company of your tour guide. After lunch at a local restaurant, learn about a Vietnamese tradition of lantern-making while making friends with workshop members, many of whom have disabilities. This is a unique opportunity for students to contribute to the community. Meals included: breakfast, lunch and dinner.
Day 4
After your breakfast, take the road to Hue, the former imperial capital of Vietnam. All of its monuments, such as the Citadel, the Imperial City, the Tombs of the Kings as well as the temples and pagodas, are listed as a UNESCO World Heritage Site. Explore the small streets of Hue on a bike ride and then enjoy a visit to the Royal Citadel. End the day with a visit to the Dong Ba market and a delicious meal at a local restaurant. Meals included: breakfast, lunch and dinner.
Day 5
Morning departure to La Chu, a typical rural village in Vietnam, which you can explore peacefully by bike. Through the countryside, between fields, rice fields and banana plantations, you will meet a welcoming people. Discover a family factory of votive offerings, objects placed in a sacred place for a deity in order to obtain protection or the fulfillment of a wish. Meet a family operating a production of "Banh Loc", a Vietnamese culinary specialty. After a meal in a family restaurant, relax with a foot bath with medicinal plants. A ride in a Sampan, a typically Asian boat, will end this busy day. Return to Hue for the night. Meals included: breakfast, lunch and dinner.
Day 6
Take the road to Phong Nha, several kilometers from Hue. During the journey, you will see beautiful landscapes pass before your eyes. Stop at Quang Tri to visit the DMZ (Demilitarized Zone), Ben Hai River, and Hien Luong Bridge. Quang Tri was the scene of fierce bombing during the war and you will find many vestiges of this painful period. After this stop in this emotional place, take the road back to Phong Nha to spend the night. There is a stop for lunch in Dong Hoi where you can also stretch your legs. Meals included: breakfast, lunch and dinner.
Day 7
After your breakfast, depart for Phong Nha-Ke Bang National Park. Discover this UNESCO World Heritage-listed park, nicknamed the "Kingdom of Caves", with more than 300 natural cave systems, stretching over 70 km. Take a rowboat ride on the underground river and explore Phong Nha cave. Also explore Thien Duong Cave nicknamed "Heavenly Palace" since its beauty is beyond imagination. Meals will be taken in local restaurants and you will spend the night in a hotel in Phong Nha. Meals included: breakfast, lunch and dinner.
Day 8
En route to the airport to catch a flight to Ho Chi Minh City. Once at your destination, aboard a coach, drive to Cu Chi, famous for its network of tunnels used in the Vietnam War. Visit this awe-inspiring 250 km underground complex made up of underground galleries that once included meeting rooms, a hospital, kitchens and more. Take a step back in time to understand the lives of soldiers during this period. The return to Ho Chi Minh City will take place in the late afternoon. Meals included: breakfast, lunch and dinner.
Day 9
Today, discover the Mekong, the river of the Nine Dragons in reference to its 9 main tributaries. In this region of Vietnam, the land is rich and fertile and the waters are crystal clear and full of fish. Disembark on the island of Tân Phong for a bike ride or to wander on foot on the paths of the village observing the daily life of its inhabitants. See the school, church, traditional houses and pagodas. Immerse yourself in everyday life by helping to cook dinner at the homestay while enjoying a cup of tea or rice wine. After a delicious meal, discover the traditional music of the region. Depart for Cai Be for the night. Meals included: breakfast, lunch and dinner.
Day 10
What better way to end a student trip to Vietnam than a cruise on the Mekong and discovering the colorful floating market of Cai Be. Navigate among the barges filled with fruits, vegetables and other food. Afterwards, a lunch with the locals is included and you will taste a local specialty: the fish "elephant ears". After this last excursion to this beautiful country, it's now time to hit the road to the airport for your flight home, with plenty of beautiful memories in mind. Meals included: breakfast and lunch.
What's included
Round-trip flight as well as airport transfers and taxes
On-site transportation as indicated on your itinerary
Domestic flights
Local guide services
Activities, visits and meals mentioned on the itinerary
Hotel accommodation
24/7 emergency phone service
What's not included
Meals that are not mentioned on the itinerary
Insurance
Personal expenses
Optional activities
Gratuities
The visa
Interested in this trip?
Does this trip pique your interest? Our team is at your service to answer your questions, prepare a customized quote or take your registration. Click on the button below to complete the form. An advisor will contact you right away! 
Request a quote