With its multicultural history, Winnipeg is a destination rich in discovery for student travel. A meeting point for thousands of years, the historic heart of Winnipeg, in The Forks, has seen Native Americans, trappers, wood runners, French Canadians, Métis and Anglo-Saxons throughout the centuries. Now a cosmopolitan city of over 700,000 inhabitants with numerous interpretation centers and museums, the capital of Manitoba is sure to feed your curiosity.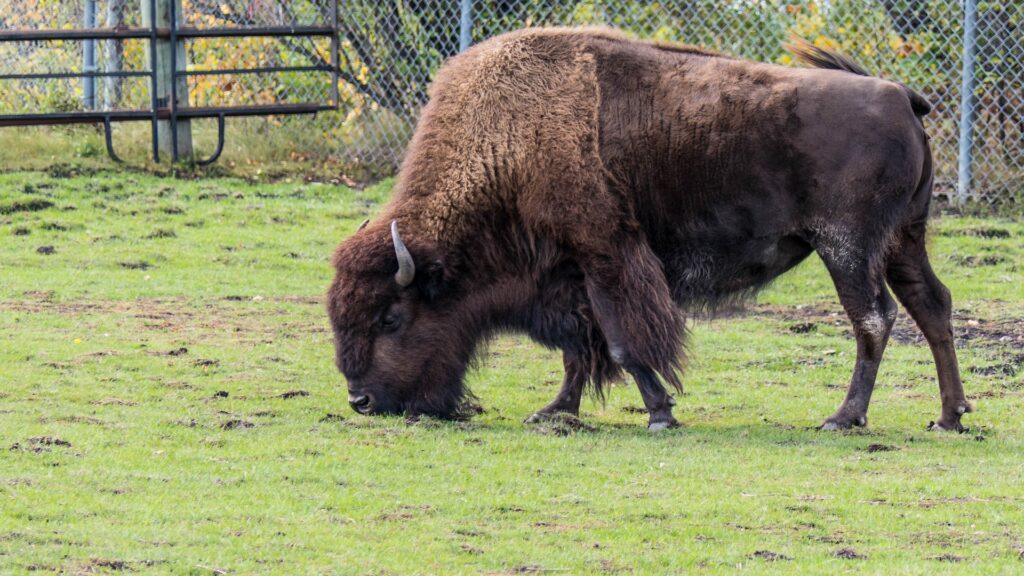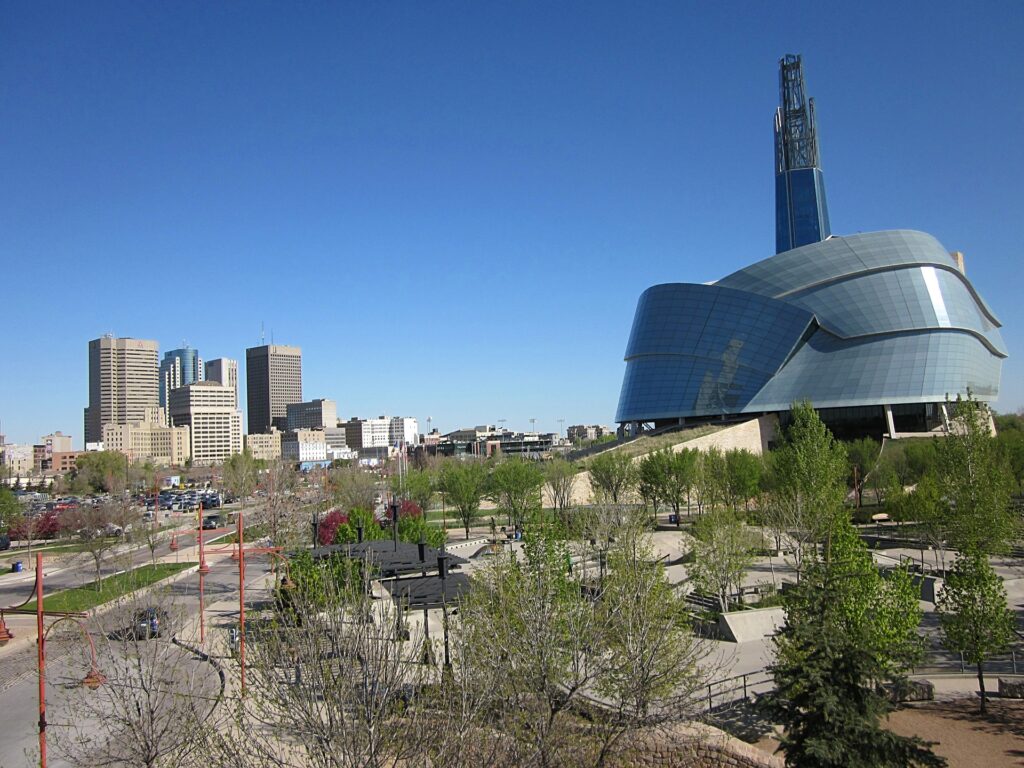 Day 1
Flight to Winnipeg and installation at your hotel.
Day 2
Immerse yourself in the heart of the city of Winnipeg on a three-hour guided tour, which will introduce you to the parks, neighborhoods, downtown and its various attractions. In the early afternoon, visit the Canadian Museum for Human Rights and enjoy a fun experience by participating in interactive school programs and guided tours on different themes. Next, travel to The Royal Canadian Mint for a guided tour, where you will learn how the Mint has crafted over 55 billion coins for several countries around the world and how towering sheets of metal are processed into money. End the afternoon with free time in Saint-Boniface, the center of Manitoba's Francophonie. Discover a unique architectural heritage, flourishing shops and a lively cultural life. In the evening, take part in an interactive treasure hunt with Aventures GPS in St. Boniface. You will be able to discover the district while finding clues according to the GPS coordinates. Meals included: breakfast and dinner.
Day 3
After breakfast, head to the Assiniboine Park Zoo for a thrilling experience among polar bears, musk oxen, red pandas, snow leopards and over 200 other species. After lunch, participate in the FortWhyte Alive school program. Its 660 acres of forest, lakes, and trails are home to bison, white-tailed deer, waterfowl, and countless other wildlife. Take advantage of a free visit on site to connect with nature! For dinner, head to Manitoba's largest shopping center, CF Polo Park, and indulge in souvenir shopping after a good meal. End the evening at Across The Board Café to challenge your friends to various board games. More than 1500 games are available on site!  Meals included: breakfast and dinner.
Day 4
In the morning, explore the Manitoba Museum and participate in an on-site school program. The ten galleries offer you impressive dinosaurs from the Cretaceous period, to explore the cosmos and admire vast meadows where bison ruminate. Next, travel to The Forks National Historic Site to travel 6000 years in the company of a Canada Parks interpreter and discover the treasures buried beneath your feet. Learn about the fate of the four fur trading posts and come hear the extraordinary stories of this gathering place! After dinner, take part in a Haunted Walk: Explore Winnipeg in its darkest light and meet its ghosts with the Winnipeg Ghost Walk. Meals included: breakfast and dinner.
Day 5
After the luggage has been prepared, an interpreter from Lower Fort Garry will be ready to show you around one of the most remarkable old stone buildings in all of Western Canada and to provide students with educational games based on the era of the fur trade. Then take a few moments to dine and stroll through the Exchange District, one of Canada's architectural treasures. As you walk around its picturesque streets, you will find some of the most trendy and colorful places in the city. Afterward, take a guided tour of Fort Gibraltar, originally a North West Company trading post. The goal of Fort Gibraltar is to reflect the key elements of French-speaking life at the Red River Colony from 1815 to 1821 and to promote the important historical contributions of Métis, Scottish settlers, First Nations peoples, explorers and travelers. If schedule allows, end your journey by exploring the Riel Esplanade, the pedestrian bridge that connects the French Quarter to downtown Winnipeg, via The Forks. It offers a breathtaking view of the city! Departure to your original destination. Meal included: Breakfast.
What's included
Round trip flight as well as airport transfers and taxes
Coach transportation as indicated in your itinerary
Professional guide services for the entire tour
Lodging
All activities, visits, meals and gratuities at restaurants mentioned on the itinerary
24/7 emergency telephone service
What's not included
Meals that are not mentioned on the itinerary
Travel insurance
Gratuities for the guide and driver (possible to include it in your package)
Personal expenses
Optional activities
Interested in this trip?
Does this trip pique your interest? Our team is at your service to answer your questions, prepare a customized quote or take your registration. Click on the button below to complete the form. An advisor will contact you right away! 
Request a quote