Offer your students a trip to Croatia, a multifaceted cultural destination influenced by the Venetians, the Ottoman Empire or the Yugoslavs. Your group will be astounded by the beauty of its many national parks, by the rich history of its heritage monuments and by its heavenly scenery on the coasts of the Adriatic Sea.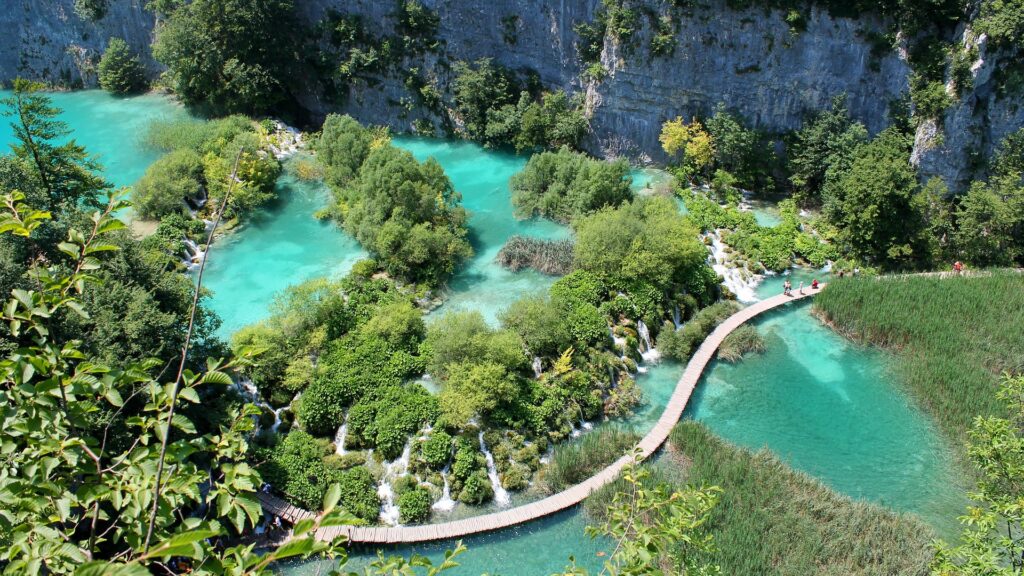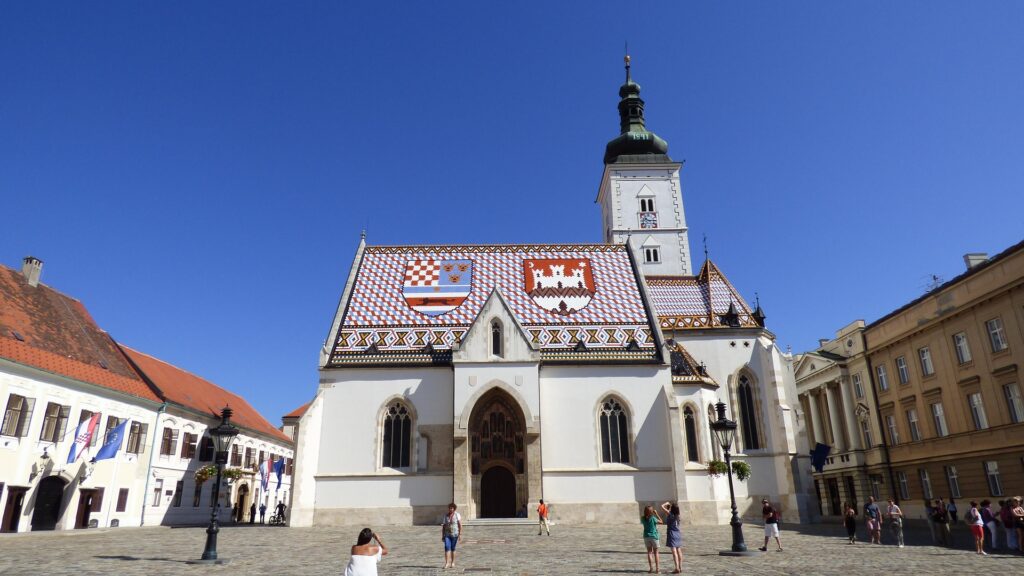 Day 2
Arrived in Zagreb, meet your tour guide who will be with you for the duration of your stay. Once you have met, travel by coach to the city center. After a first lunch in the capital, join a local guide who will introduce you to Zagreb and its beautiful sights on a guided city tour. Plunge yourself into the history of the largest city in the country with a very rich past, dating back to the Roman Empire. Afterwards, enjoy an evening of rest after a good dinner at the hotel. Meal included: dinner.
Day 3
Prepare for a day of special discoveries in breathtaking landscapes. Board your coach and set off for Zadar, a port city in Croatia. Halfway, make a stop at Plitvice Lakes National Park, a unique world heritage site where nature will amaze you. Composed of 16 lakes with crystal clear water, connected by numerous waterfalls and rivers, the beauty of this park will dazzle you! Surrounded by remarkable flora and fauna, the park is protected by strict rules to ensure its preservation as it is very popular with tourists. Visit the park on marked trails ending with a boat trip across Lake Kozjak to meet your coach and head back to Zadar. Meals included: breakfast and dinner.
Day 4
Zadar, which you will discover with a local guide, is a city of multiple ruins and historical monuments marked by a past steeped in conflict and regime change. After lunch, depart for Šibenik, where you will get to know this other town in Dalmatia. Visit the Cathedral of St. James and appreciate its heritage from the 15th and 16th centuries, brought to Croatia by Italian and Dalmatian artisans. Although Sibenik is less touristy than other Croatian towns, it has a young and lively atmosphere. With its narrow little streets lined with stairs, leading to pretty public squares, this city is very charming. Take advantage of the last moments of the day to stroll peacefully. Meals included: breakfast and dinner.
Day 5
On this new day, two other unmissable cities of Croatia await you: Trogir and Split. Start first by heading to Trogir, where you can freely explore this beautiful town. Trogir is a UNESCO World Heritage Site as it is the most beautiful medieval town in Dalmatia. Cobbled streets, palaces, Romanesque cathedral… stroll among these treasures and fill up on wonders. Then, after lunch, head to Split, a beautiful seaside town. A historically major center, it is popular with its many historic sites and entertainment venues. A local guide will show you around before leaving you free to enjoy the place at your leisure. Meal included: dinner.
Day 6
This morning, head to Dubrovnik making a small detour to Bosnia and Herzegovina to visit Mostar. This city built on the banks of the Neretva River is known for its emblematic Stari Most bridge, which means "old bridge". If you are lucky, you may see brave divers jump off this famous bridge, a jump that is sure to impress students! The city went through different periods and suffered a lot of damage during the Bosnian War, and you can still see traces on some buildings. Learn about its history from a local guide, including visits to the Turkish House and the Mosque. Then, drive back to Dubrovnik, Croatia, where you'll settle in for the last nights of your trip. Meals included: breakfast and dinner.
Day 7
Get ready for a day full of wonders in Dubrovnik. Coastal city of the Adriatic Sea, Dubrovnik is one of the most touristic destinations of the country with its great beauty, its history and its magnificent ramparts. Accompanied by a local guide, stroll through the streets of this monument-city, including visits to the Franciscan monastery and the oldest pharmacy in Europe. Afterward, enjoy free time to lunch, shop, and make other discoveries. In the afternoon, embark on a cruise to the Elaphiti Islands. You will sail along the coasts while enjoying a tasting of local specialties and traditional music. The Elaphite Islands archipelago has 3 islands and 10 islets with paradisiacal landscapes that will certainly make you dream. Meals included: breakfast and dinner
Day 8
Today, take the coach for a day of sightseeing in Montenegro. An independent country since 2006 only, Montenegro has a rich historical heritage to share with you. First, take a trip to the fjord and the town of Kotor along the coast. In Kotor, a particularly well-preserved city on the UNESCO World Heritage List, explore the streets and admire the impressive defensive wall towering over the fjord. Try the local gastronomy before departing by coach, this time to Budva, the tourist center of Montenegro. The coastal region of Budva, called Budva Riviera, is popular for its sandy beaches and active nightlife. 2,500 years old, Budva is one of the oldest localities on the Adriatic Sea coast. Visit the city at your leisure before returning to Dubrovnik by taking the Lepetane-Kamenari ferry at the end of the day. Meals included: breakfast and dinner.
What's included
Round trip flight as well as airport transfers and taxes
Coach transportation as indicated in your itinerary
Local tour guide services
Activities, visits and meals mentioned on your program
3 stars hotel accommodation
24/7 emergency phone service
What's not included
Meals that are not mentioned on your program
Insurance
Personal expenses
Optional activities
Gratuities
Interested in this trip?
Does this trip pique your interest? Our team is at your service to answer your questions, prepare a customized quote or take your registration. Click on the button below to complete the form. An advisor will contact you right away! 
Request a quote